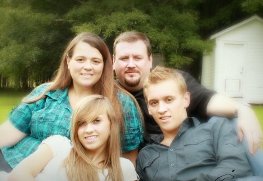 Dan and Angela Gibson

Youth Directors

Phone:859-314-6408

Email: DanGibson@bereaevangelistic.org

Address:


1712 Drakes Creek Rd.
Crab Orchard, KY 40419


Dan and Angela first met at Berea Evangelistic Church in 1988 and were married shortly thereafter. They have two children, Kayla and Brandon. Dan and Angela have a true heart for the youth in our church and in our community. Our weekly youth meetings (IMPACT 4 Jesus) are conducted by Dan and Angela and each service our youth our strengthened and encouraged to be soul winners.
In addition to youth directing, Dan also helps lead our worship service each week.