5/21/2012 12:42:12 PM
I Can Only Imagine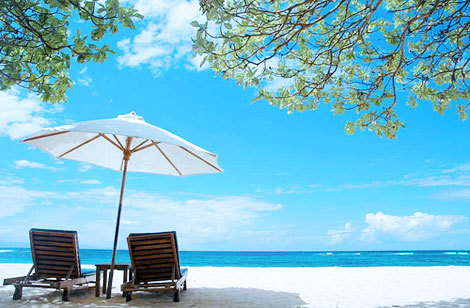 Summer is such a wonderful time of year! School is out, vacations are planned, the potential for fun is endless. It is so exciting in the days leading up to a much anticipated activity. The wait can almost be overwhelming.
As Christians, we have the most wonderful, amazing place waiting for us...Heaven. The Bible tells us that eye has not seen, nor ear heard, neither has it entered into the heart of man the things that God has prepared for us. That should excite us so much. Nothing in this world can even compare...not the most beautiful sunset, the most perfect beach, not even the best day we can remember in our entire lives. Our minds can not comprehend the things God has waiting for us.
Heaven is going to be worth the wait. We should not only look forward to that day, but we should be planning for it every day of our lives. It is important that we examine our own lives and make sure our relationship with Jesus Christ is our top priority. We have to make it at all cost. The joys of this life will not even compare, and the struggles of this life will seem as nothing when we make it to that wonderful place! Has your reservation been made?