7/29/2009 1:03:14 PM
7-29-09
Hi everyone,

I pray that everyone is strengthened from the great youth camp we had last week. I am so proud of the growth that I am seeing in many of our youth. So you ask…what's new? What is on the horizon with IMPACT? Well here it goes…

Starting this week we will be beginning an eight week series of messages designed specifically for the youth concerning prayer; the different types of prayer, why we pray and how to see results and victory in your life. This will include some exciting videos and skits, so drama team…get ready! Do we have any new volunteers for the dram team? If you would like to participate just let us know. Our IMPACT drama team needs help!!!

Also, I would like to take the opportunity to welcome Sister Chrystal York as our new IMPACT choir director. Yes, you heard it right! An IMPACT choir! You remember Sister Chrystal from youth camp! We will be discussing all the details this Thursday.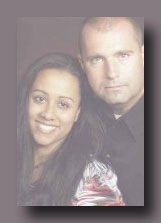 Brother Dustin York and his wife Chrystal are the pastors of Spirit of Truth Outreach Center in Somerset, KY. I am confident that Sister Chrystal's God given talent, prayerful zeal and enthusiasm will definitely take IMPACT to a new level! If you are interested in being a part of the IMPACT choir, be there this Thursday!

There are big things in store for the IMPACT youth!

Please remember to always be faithful to your home church on your church nights. IMPACT is a combination of all the youth in the area churches. Our desire is to make a community impact! Looking forward to seeing everyone this Thursday at 7pm at BEC! You don't want to miss this!

Bro. Dan